Manic Miner - Level 1
For this piece we took an original screenshot of the ZX Spectrum game Manic Miner and recreated all the sprites in a 3D modelling package.
The completed picture is A3 in size
The depth of the printed plastic is 6mm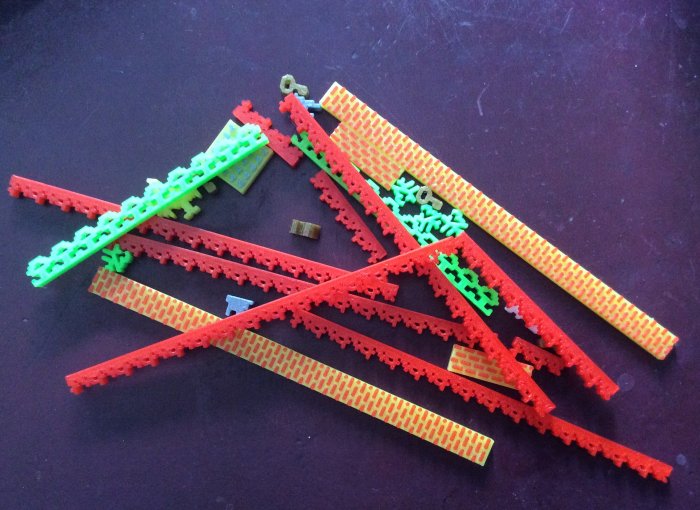 All the parts we have tried to print in similar colours as the original Spectrum sprites.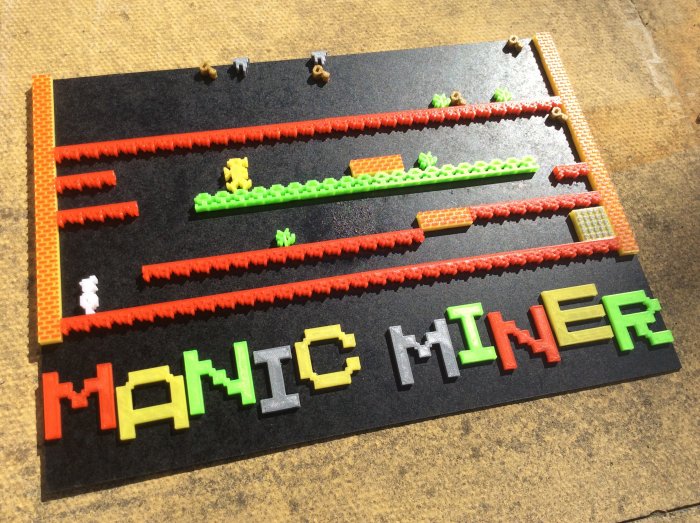 It fits exactly into an A3 size picture frame.