Sinclair C5 Gearbox Remade
Another retro project that has been occupying my thoughts for some time now. I have a pair of Sinclair C5 electric vehicles (released in 1985) sat in the garage.
One of the main problems with the C5 is the motor gearbox components are no longer available, which means if you're gearbox disintegrates due to a bit a harsh acceleration (or just old age) then you face a challenge finding replacements.
The first things I'm doing is recreating the gearbox components in CAD. The aim is to make them as close to the originals as possible. The main exception being the main gearbox cog which I intend to have 4 posts rather than 3. This will spread the load out better making it stronger and better prepared for the higher speeds that you get when running the motor at 24V (another mod for the future!).
So, first up is the outer gearbox housing. This differs from the original in that it is intended to be bolted to the motor for extra strength and also for those with motors with snapped "fingers". The original outer gearbox is on the right.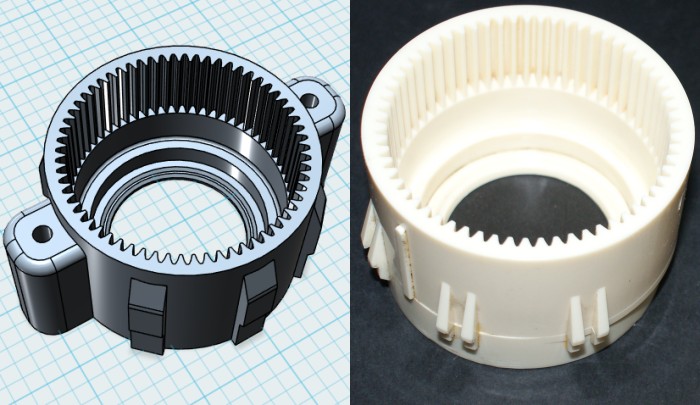 The next item is the main cog. This has to be extremely strong and will be printed in Steel. The difference between this and the original gearbox main cog is this contains 4 posts rather than 3 which the original had. As before, the original cog is on the right side.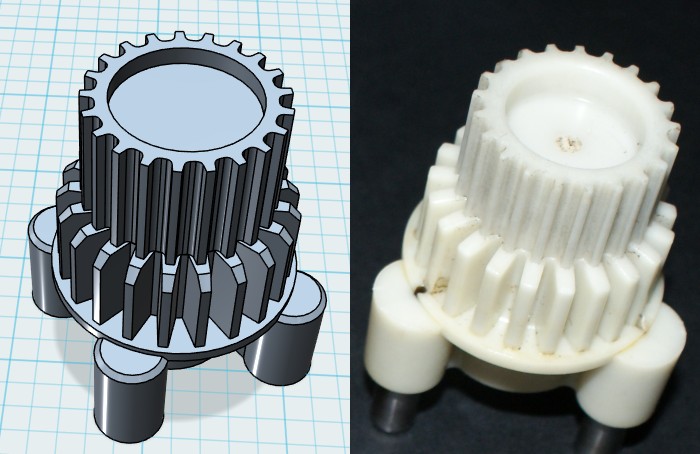 These are the small cogs that sit on the posts. They are very similar to the originals except we have filled in the holes in this design for a bit of extra strength. We will be using 4 of them rather than 3 which the original gearbox used.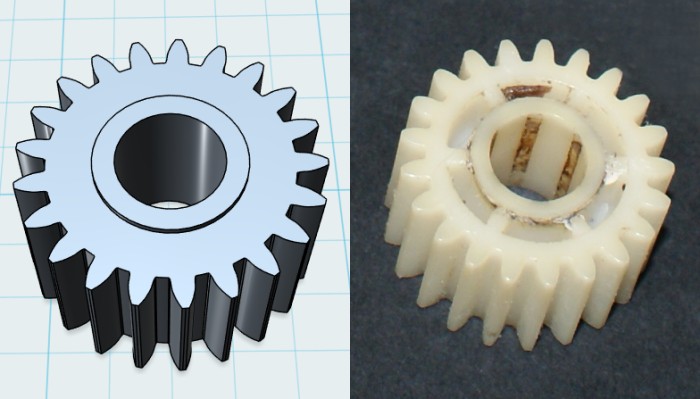 To make these strong they will be printed in Nylon and Steel. As my printer is unable to print in these materials I am using the excellent 3D Printing Services of Shapeways to turn the designs into solid reality.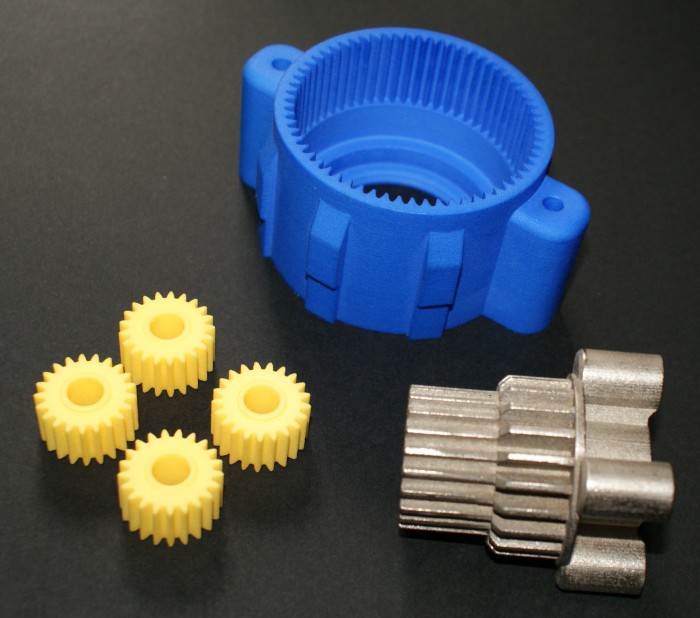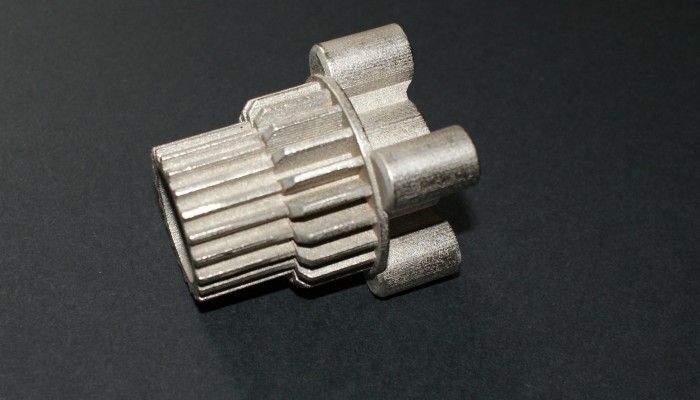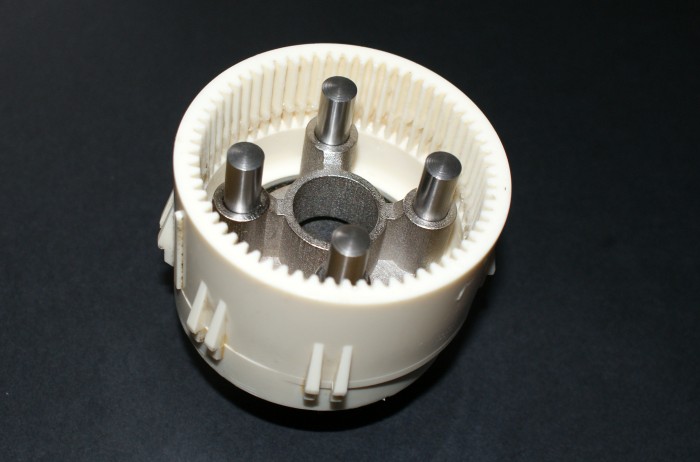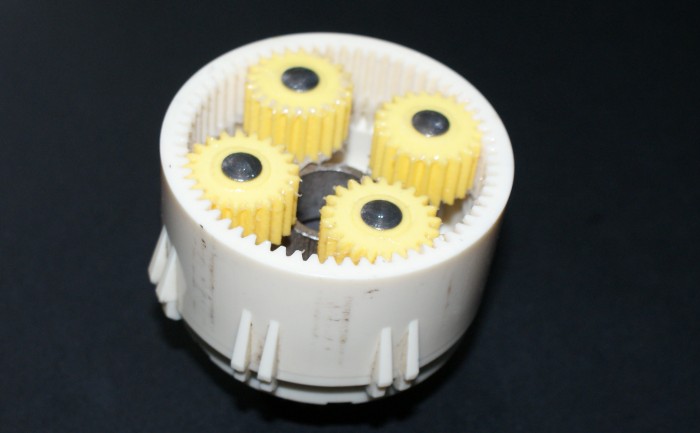 We shall be testing the components seperately, so on this motor we are testing the new outer gearbox housing in a nice Red colour. Everything else in this gearbox is original.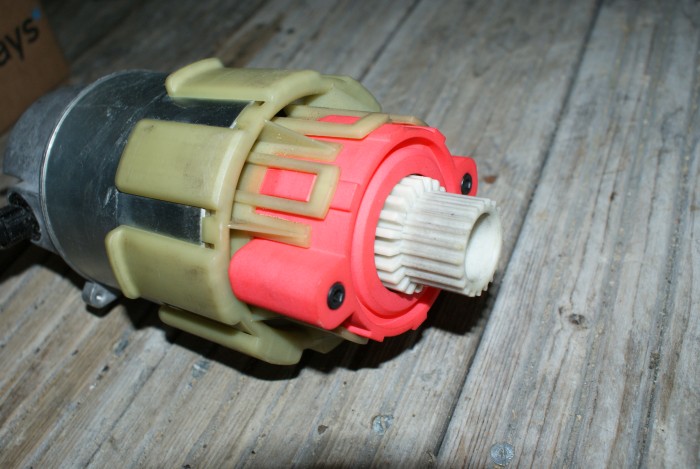 And on this motor (which is mouted in the C5) we have the Metal main cog with the 4 Yellow small cogs inside.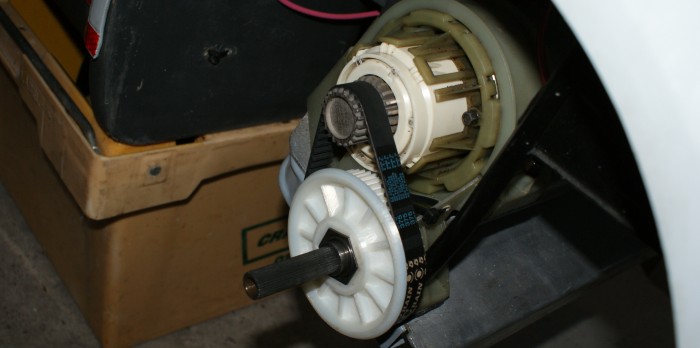 If you're interested in following the progress I will be updating this article in the future. You can also follow progress and ask questions by posting comments below or follow us on Twitter or Facebook.