ZX Spectrum Next Game DVD SD Case
Posted: Nov 15, 2020
By: Dan Birch
Having created the game Thunder Fly for the ZX Spectrum Next I wanted to create a physical copy of the game for my games collection.
To do this I needed a DVD-style case that could accept full-size SD cards. Unfortunately these are hard-to-find and expensive to get shipped to the UK, so I set about creating a simple 3D printed adaptor to allow SD cards to be mounted in a standard DVD case.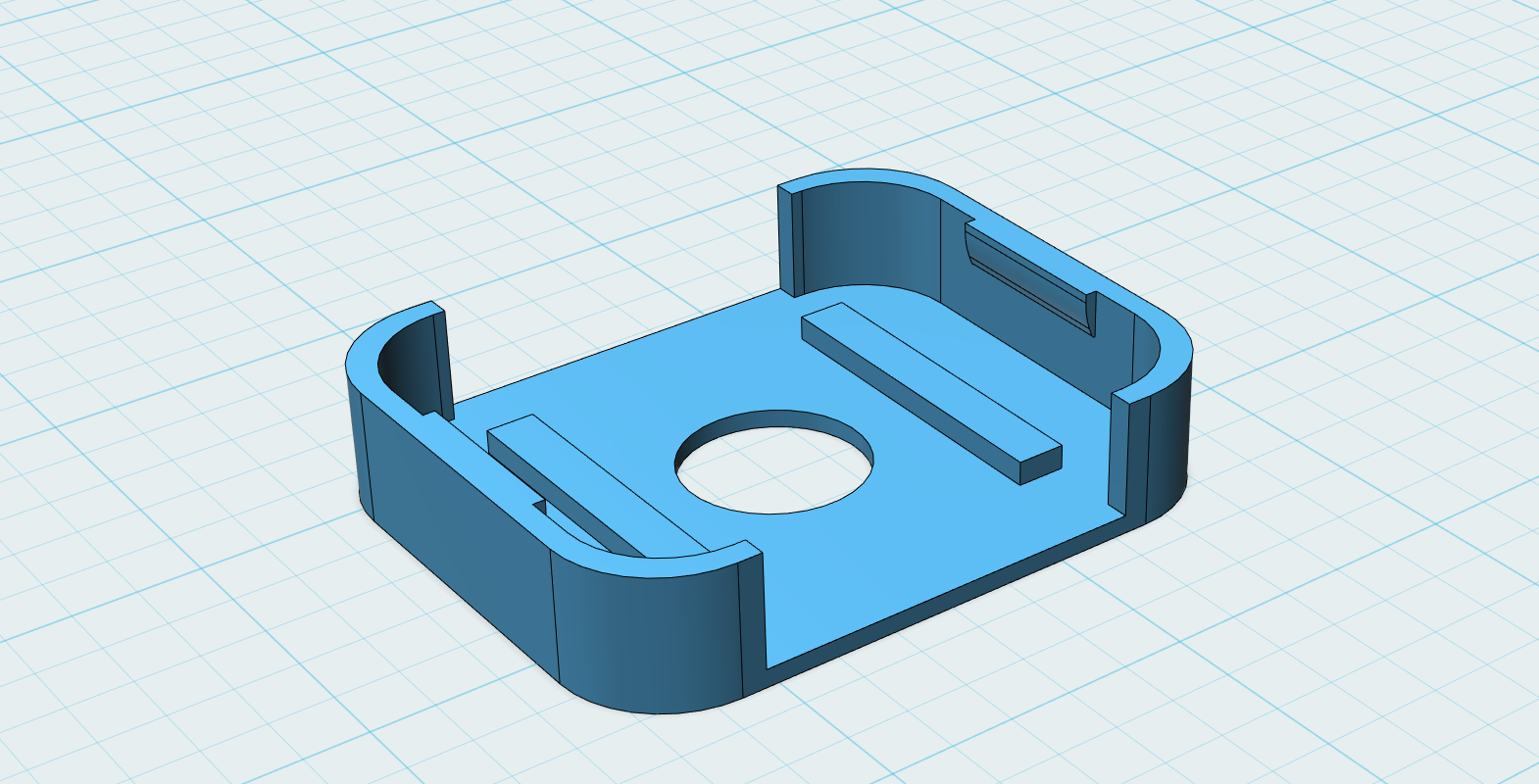 To the 3D Printer!
After printing it out it is simply mounted inside the case and glued down to the back of the case ready to accept the protective SD card case and card: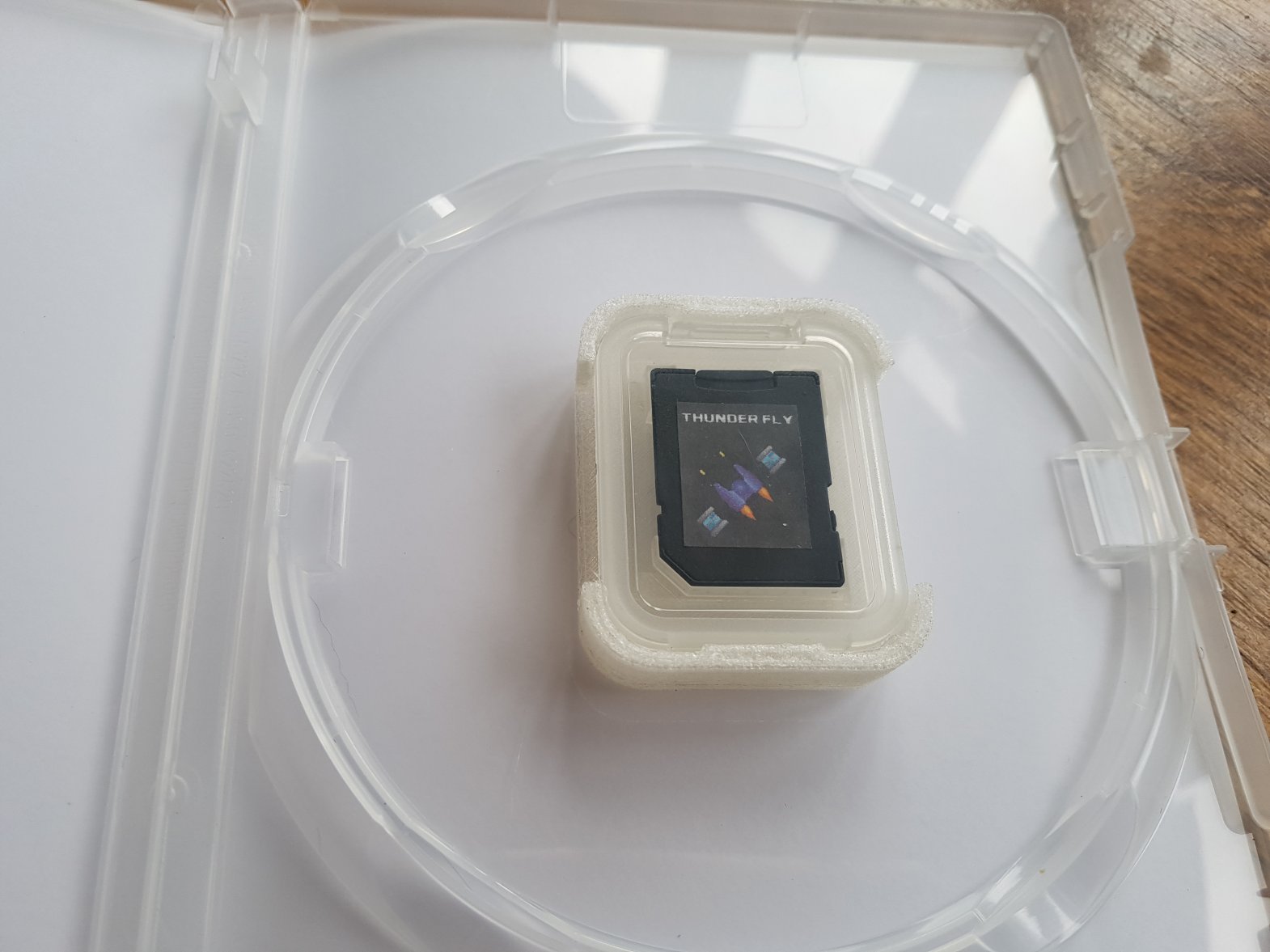 File Download
Click the link below to download the file(s):
DVD/SD Bracket: dvd-sd-adaptor.zip (29.83kb)
Disclaimer: All files are provided as-is without warranty of any kind.